Remember how important it is to keep learning FUN??
No one wants their child to struggle with an instrument because it is too big or their eye-to hand coordination is not quite developed. Although your child can start anything at any time, it will not always be fun. With that in mind, here are our 3 levels of instrumental options grouped by age (size). By the way, anything we teach in a group (i.e., EMA or Survey) can be taught in a private one-on-one setting
Similar instruments are grouped together below:
| | | | |
| --- | --- | --- | --- |
| Voice, Keyboards & Percussion | Strings | Woodwinds | Brass |
| Voice | Ukulele, Baritone Ukulele | Recorder, Fife | Trumpet (best @ 9 yrs. & up) |
| Piano, Keyboard | Guitar, Bass Guitar, Lap Steel Guitar | Flute, Piccolo (best @ 8 yrs & up) | French Horn (best @ 12 yrs. & up) |
| Glockenspiel, Handbells | Banjo, Mandolin | Clarinet (best @ 9 yrs & up) | Trombone (best @ 11 yrs. & up) |
| Drums | Violin, Viola, Cello | Saxophone (best @ 9 yrs & up) | Baritone Horn (best @ 11 yrs. & up) |
| Conga | Harp | Harmonica | Tuba (best @ 12 yrs. & up) |

The best way to learn an instrument is in a private one-on-one lesson. To make sure it is fun, we suggest 1-3 easy steps to get started depending on your student's age and certainty about the instrument choice. We can even customize a Private Instrument Survey for those who are not sure!
Ages 3-7: Start at the right time. (Try an assessment.)
Ages 5-9: Try a size appropriate instrument. (Keep it FUN!)
Step #1: Start at the right time! Try an Assessment: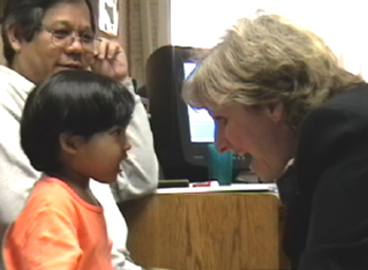 At The Music Place we do not define a certain age at which children can begin their learning, because every child is special." and therefore develop at different paces. Instead we take time on our dime to evaluate the individual readiness of children who want to begin instrument learning before the age of 7. This helps ensure that students have FUN on the learning path and means that private instrumental lessons are available for students as young as 4 years whose developmental ability (not chronological age) is comparable to a 6-year-old or older. Learn more about assessments.
Once a child is sure of the instruments they want to play we want to make sure they are developmentally ready to learn it in a way that is fun.
Step #2: Keep it fun. Try a size-appropriate instrument! Ages 5-9
Once the instrument choice is made and developmental readiness has been established, there are several instruments that are great for younger beginners. As long as the child has a "Phase One" teacher, any of the following size-appropriate instruments can bring a great sense of success and may become their lifelong instrument. Keep in mind that many stringed instruments and some winds come in various sizes or can be adjusted (i.e., flute) for smaller children.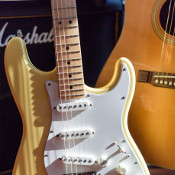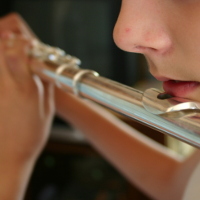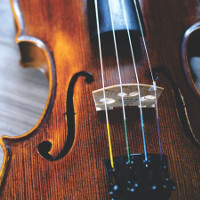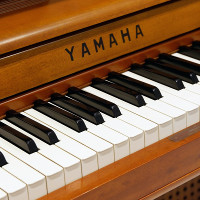 Guitar, ukuleles and harps, recorders, fifes and flutes, drums and glockenspiels, pianos and keyboards, as well as violins, violas and cellos are among the best beginning instruments.
Step #3: Try a second or larger instrument! Ages 10 & up
AGES 10 & up: Once students are the size of a typical ten year old, they can enjoy playing the larger band instruments that are too cumbersome for a younger, smaller child. Brass instruments and larger strings and woodwinds become an option. Some are more difficult to play than others, so a good choice is still important to make sure learning remains inspiring. At The Music Place, these instruments include:
Woodwinds: clarinet, piccolo, saxophone
Brasswinds: trumpet, French Horn, baritone horn, trombone, tuba
Request private lesson options.
View a testimony about our Covid-19 safety protocols! "We like the procedure and felt safe"!