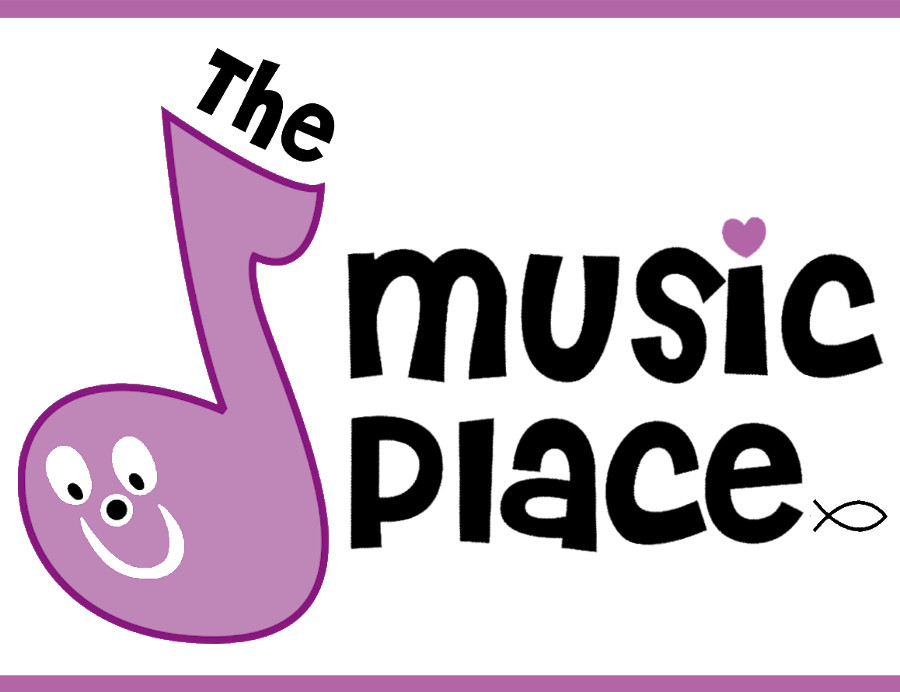 Thank you for choosing The Music Place for your child's journey in musical education. The following is a statement of our client policies which you needs to be read, agree to, and sign, prior to receiving any services that we offer.
Hours and Closures
Our ​Main Office (located at 1617 Willowhurst Ave, San Jose, CA) is open:
Monday through Friday from 10:30AM-6:00PM, and Saturdays by appointment. Closed on Sundays
Other locations are open by appointment.
Additionally, company-wide holiday closures are as follows: Good Friday after 12pm, Memorial Day, Independence Day, Labor Day, Thanksgiving, Black Friday, and Christmas through New Years. When a holiday falls on a weekend, the subsequent Monday is observed as the holiday.
Payment Information
Tuition

Tuition is a monthly recurring charge for each enrollment on your account, which reserves a student's regularly scheduled spot, even if they do not attend. The standard tuition rate assumes a 48-week year, averaging 4 visits per month, and varies by lesson type, instructor tier, prorations, and other adjustments when applicable.
Customized non-standard tuition rates, (e.g., 2x per month or 20 minute sessions) may be offered for those who have limited availability, financial concerns or other special circumstances.
Tuition rates are reviewed annually and are guaranteed to remain the same for at least 12 months from your date of enrollment in a new class.
Late Payments
Tuition payments are due on the 1st of each month and late after the 10th. A $15 late fee will be assessed on your account for any of your enrollments with a past-due balance. If you continue to carry an unpaid balance, we may suspend your services until your account is brought current. If you are having financial difficulties, please contact our ​Main Office to arrange a payment plan.
Lifetime Registration Fee
Our registration fee is intended to defray the administrative costs associated with establishing and maintaining your account. It is nonrefundable and costs $60 per student or $100 per household.
Accepted Forms of Payment
We accept Visa, MasterCard or check are preferred and cash by special arrangement.
Automatic Recurring Payments
New accounts are enrolled in automatic recurring (tuition) payments by default, using your primary payment method associated with each plan. When a payment date falls on a weekend or bank holiday, it will be processed on the next business day. If at any time you would like to stop this service, please notify our ​Main Office in writing no later than the 15th of the preceding month.
Declined Payments
A $30 fee will be incurred for each declined payment. If you need to update your method of payment, you can do so at any time through your parent portal or by contacting our Main Office.
Refundable Signup Fee
As part of your start fees, the refundable signup fee is a one-time per-enrollment refundable charge of 50% of your monthly tuition. With 2 weeks notice of a drop, this fee may be reimbursed or transferred to another enrollment.
Enrollment & Withdrawal Information
Cancellations, Make-ups, and Illness
We understand that famliies are busy, and things happen in life, so although many schools either offer group only make ups (or no make ups at all), we offer up to one make-up per quarter for non-emergency cancellations. Since we do not charge for the quarterly 5th week lesson, this serves as a built in make-up for holidays or absences for which 24 hours notice has been given. NOTE: It is not a free lesson.
If you need to cancel a lesson, then we are happy to do that for you, as long as we are given at least 24 hours advance notice of the absence. If your 5th week lesson has been used up, we can offer a recorded video make-up for your child in place of a missed private lesson. For group classes, make ups may be scheduled in any age- appropriate dance or music class.
SICKNESS: If your child is experiencing symptoms of a potentially contagious illness, and they have a scheduled in-person visit, please contact the ​Main Office as soon as possible, and we will try to switch the visit to an online visit or video lesson, or if they are too sick to participate even in an online lesson, then we will cancel their lesson and do our best to arrange for a recorded video make-up in its place, subject to the teacher's availability.
Holds & Summer credits
When your child is unable to attend for multiple consecutive scheduled visits, we can put a hold on their plan so they can keep the same teacher and time slot for up to 5 missed visits, at a fee of 50% of their monthly tuition for that plan. Session holds are not an option. Hold requests must be submitted to the Main Office at least 7 days before the 1st of the month in which the hold will begin, so that we can prorate your next bill accordingly.
Up to two weeks of tuition credit is available by arrangement to cover summer absences with permission of the instructor and if 7 days written notice is given.
Punctuality
Students arriving late will not have their lesson time extended, nor will a make-up be offered for any time missed.
Drop-Off and Pick-Up
Children must be escorted by a parent to and from our premises and accompanied until they are received or returned by their teacher. We are not a childcare provider and are not responsible for unaccompanied children.
Group Class Size and Duration
If a group class drops to two enrolled students, class duration will change from 45 minutes to 30 minutes until a third child enrolls.
Ending a Plan
Notice of any requested discontinuation of lessons must be submitted to the ​Main Office at least two weeks prior to a student's final scheduled lesson to prevent the forfeiture of the associated plan's Refundable Signup Fee.
Safety and Behavior
You are responsible for the safety, well-being, behavior, and supervision of any children in your care while they are not in class. Our staff and faculty reserve the right to appropriately address unruly or exceptionally disruptive behavior.
Policy Noncompliance
Students with a pattern of disciplinary concerns, unpaid tuition, unnotified absences, or other policy noncompliance, may result in dismissal from their enrollments, and/orforfeiture of your refundable signup fee.
Other Policies

Observations
As a teacher training organization, we love to train new teachers or candidates. This means that an apprentice faculty member may occasionally observe or participate in a class for their skill development as part of our teacher training program. Similarly, a staff person may occasionally observe a class to collect quality assurance notes which in turn help us with maintaining and improving our teaching standards and student experience.
Digital Media Release
We may occasionally take pictures, video, and audio recordings of students in their lessons and workshops for use in brochures, websites, and other types of promotional materials. We take student safety very seriously and will never identify anyone by name in any of our publicity media without your consent. We will also gladly provide you with access to view any content in which they are prominently displayed, and give you the option to not have it published.
Intent to Sign
If you are ready to sign, you may print this page or sign digitally here.
By signing below, you are voluntarily agreeing to the terms of this Agreement, and affirming that you are the parent, legal guardian, or authorized representative for the individual(s) in your care who may participate in services offered by The Music Place, and that you assume full responsibility for their safety and well-being.
__________________________________________ Printed Full Name
__________________________________________Signature _______/_______/_______Today's Date