Find a location near you!
| | |
| --- | --- |
| Learn more about the following campus centers at the links below: | |
The Main Office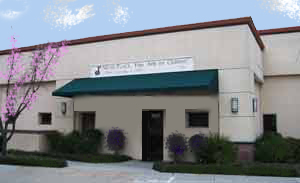 The Main Office ,1617 Willowhurst Avenue
San Jose, CA 95125 (at Meridian & Hamiton Avenues)
In addition to popular use as a teaching and assessment center, this Willow Glen facility offers ample parking and also serves as the administrative business center. The Main Office phone number, (408) 445-2787 (ARTS) serves all campuses. Classes offered here include piano, voice, EMA, harp, family class, and almost any other instrument you can imagine.
South Willow Glen/Almaden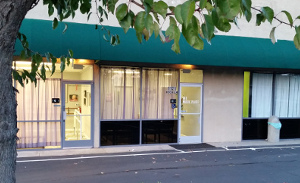 South Willow Glen/Almaden
1121 Koch Lane
San Jose, CA 95125 (Just south of Lincoln at Almaden)
Serving Central and South San Jose, this newest location has a cozy dance studio as well as 4 music studios which are used to offer music therapy and music classes for children and adults. Classes offered here include piano, voice, EMA, dance, flute, family class, summer camps, string ensemble, music therapy and more.
Baywood Campus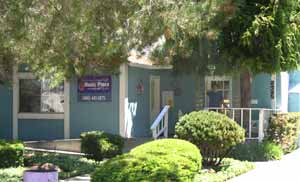 Baywood Campus (West San Jose/Santa Clara)
352 South Baywood Avenue
San Jose, CA 95128 (Off Steven's Creek near Winchester, next to Santana Row)
Serving West San Jose, Milpitas, and Santa Clara areas, this quaint campus features off street parking in the front and rear, surrounded by Australian willows. It is directly accessible from Stevens Creek or through Santana Row off Winchester, via Olsen or Tisch and Hatton. This location offers classes in piano, voice, EMA, guitar, flute and most other instruments, as well as family classes and summer camps.
Santa Clara/Sunnyvale Campus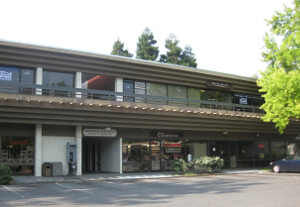 Sunnyvale Campus
510 Lawrence Expressway, Suite 221
Sunnyvale, CA 94085 (Near Lawrence and E Arques, above St. John's Restaurant)
Serving Sunnyvale, Milpitas, and Santa Clara, this second story space (on the far right) is located in the Lawrence Business center location in the heart of Silicon Valley. It boasts a kid-friendly lobby, group classroom and private music and therapy studios run by Arts Educators Group (non-profit sister to The Music Place). Classes offered at this facility include music therapy, piano, voice, guitar, EMA, flute, and other instruments and coordinated music classes.
Neighborhood locations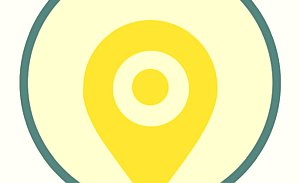 Interested in private instruction closer to home? Take a look at our satellite locations by neighborhood page for more details.
Serving Almaden Valley, Berryessa, Cambrian, Cupertino and all over San Jose, Berryessa, Evergreen, Santa Clara, Sunnyvale, Winchester and more, these satellite locations are a very convenient option for many families who are interested in private instruction closer to home.

Looking for group classes? Check out the public campuses noted above.