ABOUT OUR RECITALS...
Parents visiting or new to The Music Place, may not know that our recitals are uniquely comfortable, relaxed, and encouraging... quite different from the boring, stiff, scary recitals many of us experienced as a child.
We strongly encourage families to give students the wonderful opportunity to perform in one of them! Our school-wide recitals run on weekends in April and early May. Outstanding performers as well as intermediate and advanced students may also be invited to perform again later in the Spring in our yearly Showcase Invitational which benefits out Scholarship Fund.
Even the Youngest Beginner is Invited To Participate!
We frequently have students perform in recitals (with their teacher) who have had only a few lessons, and parents are quite surprised by this positive and memorable experience.
In addition, we invite all music performance classes (Voice, All Arts and Theater) to participate as well. Even our pre-school Early Music Awareness™ students occasionally perform. And what a sight it is to see children as young as 2 on stage for the first time in their lives, perhaps wearing costumes and so proud to be waving at their moms, dads and grandparents!
Dozens of Performance Opportunities
We offer 15-20 recitals per season which are conveniently scheduled to make choices easier and to accommodate all of our students. A larger number of recitals also help ensure that each recital runs no more than 75 – 90 minutes. At smaller venues, the recital may even be as short as 30-40 minutes.
Wonderful Variety
Our recitals offer a wonderful variety of voices, instruments and ensembles, showcasing all levels of development!
Several Venues
For our larger recitals we rent local churches that have good-sized platforms and fine grand pianos that are worthy of the best performers. For our smaller recitals, we often use our Dance Studio, which has ample parking and can easily accommodate an audience of 40-50. These small recitals, which run about 45-60 minutes, are perfect for the first-timers or those with special needs who might be intimidated by a large facility or stage.
Enjoying a Recital?
Watch out! You may find yourself laughing and enjoying our friendly hosts, entertaining students, and of course, we can't forget the consistent review of the fun-but-friendly "3 RULES TO BE A GOOD AUDIENCE!" We do our very best to make the atmosphere so relaxed and the families so at ease, that parents often comment on the difference from their own more rigid experiences. By the way, sometimes we have adults students who choose to participate as well!
Our hope (and indeed, our experience) is that recitals become a wonderful, and yes, even exhilarating moment in your child's growth as a person, not just a musician. We also see that when parents encourage their children to share their growing abilities by performing, everyone leaves inspired and encouraged!
We Do Not Charge Admission for music recitals.
Instead, participants pay an early bird seasonal fee of $35.00 per child, or $50.00 maximum per family .
Food too!
Receptions following each recital allow students to hear the encouraging comments from the audience and faculty while enjoying treats and beverages.
Although we provide light refreshments and refreshing punch and coffee, (hot cider in the winter) we always appreciate the variety of finger foods or treats that parents might want to bring and share.
Year-End Honors Program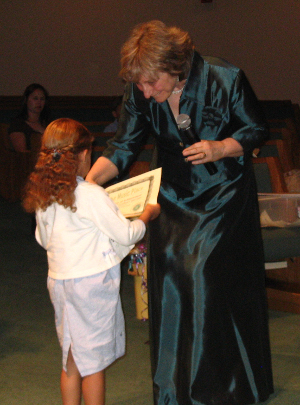 Once we have completed a series of Spring Recitals in which hundreds of students perform, we present our annual Awards Ceremony programs. In these gatherings, we celebrate the efforts of dozens of students who have excelled throughout the year. We honor character, not just talents, and give awards and ribbons for achievements such as Outstanding Improvement, Attendance, Perseverance, Attitude, Performance and more.
Between programs, we have a multicultural buffet where families, guests and faculty can mix in a relaxed setting which honors the students as well.
In the past, we have been privileged to use a local church, with a wonderful piano and awesome sound system and comfortable seating. The atmosphere for this event is comfortable but more formal, and select faculty are also invited to perform along with selected students at all levels. It is a wonderful time!
Set your email to receive recital information from our spring recital team at This email address is being protected from spambots. You need JavaScript enabled to view it.
Learn more about our winter recitals where students share their music as a community outreach.