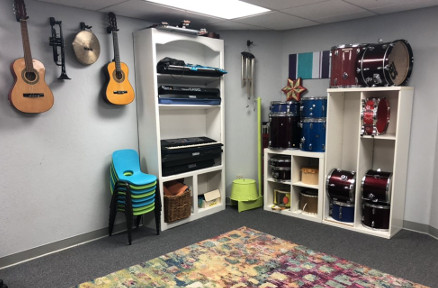 "We enrolled our 2 year old daughter in the EMA (early music awareness) family class over a year ago and we are still all very happy. The classes are such a bargain for the lovely personalized attention you receive.
I usually use our local community center and parks and rec for classes but these music classes are a better value with a much nicer recently renovated classroom space and the most knowledgeable teachers. Our daughter looks forward to class all week long.
We've been most impressed with her grasp of basic note reading, identifying notes on treble and bass clefs, and all the different songs she now knows. She may be the only 3 year old we know that can identify a 5 string banjo and a piccolo! The Music Place makes it super easy to use online payment and returns emails and phone calls promptly. We adore Miss Valery and highly recommend all of her EMA classes."
~ Rosy H.